Your stay at Aloha Oasis in Windsor Island Resort will be one you'll never forget. Located just eight miles from Walt Disney World, this fabulous location offers some of the best amenities in Central Florida. This incredible vacation home offers five spacious bedrooms, five-and-a-half bathrooms, and tons of space to gather together with loved ones as you enjoy your stay here.
The state-of-the-art chef's kitchen is lined with tall white cabinetry, a liner tile backsplash, stainless appliances, a large center island, and plenty of space to prepare lunches for a day of adventure. Relax and unwind after a day spent exploring nearby parks or entertainment hubs around the enclosed pool and pool deck, where you can take in the most magical sunsets with no neighbors behind the home, leaving you with unobstructed views.
Each of the five bedrooms are privately located, with one bedroom on the main level along with a full living room, then an additional four bedrooms and a secondary living room on the home's second level - allowing for a variety of sleeping options for the whole family.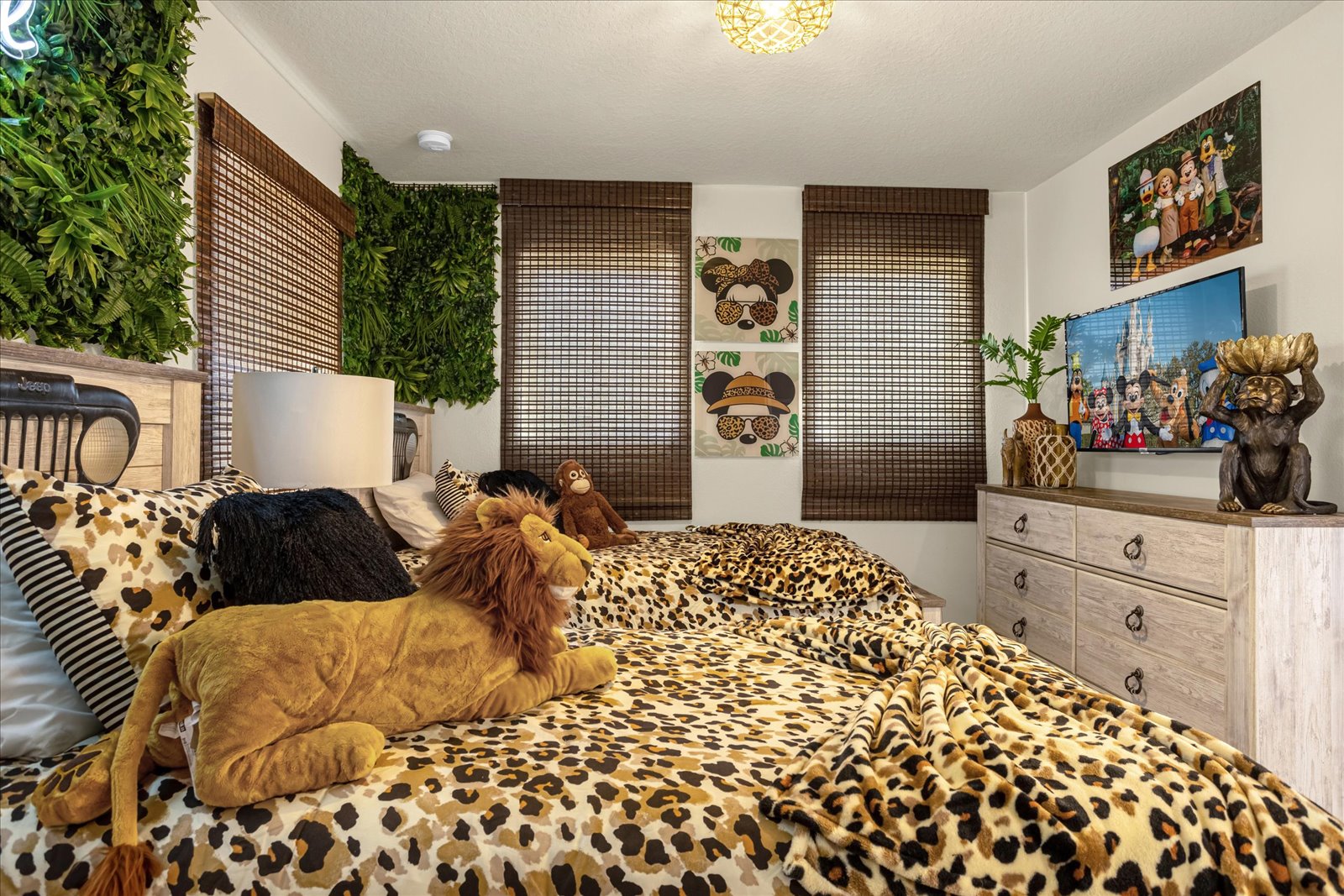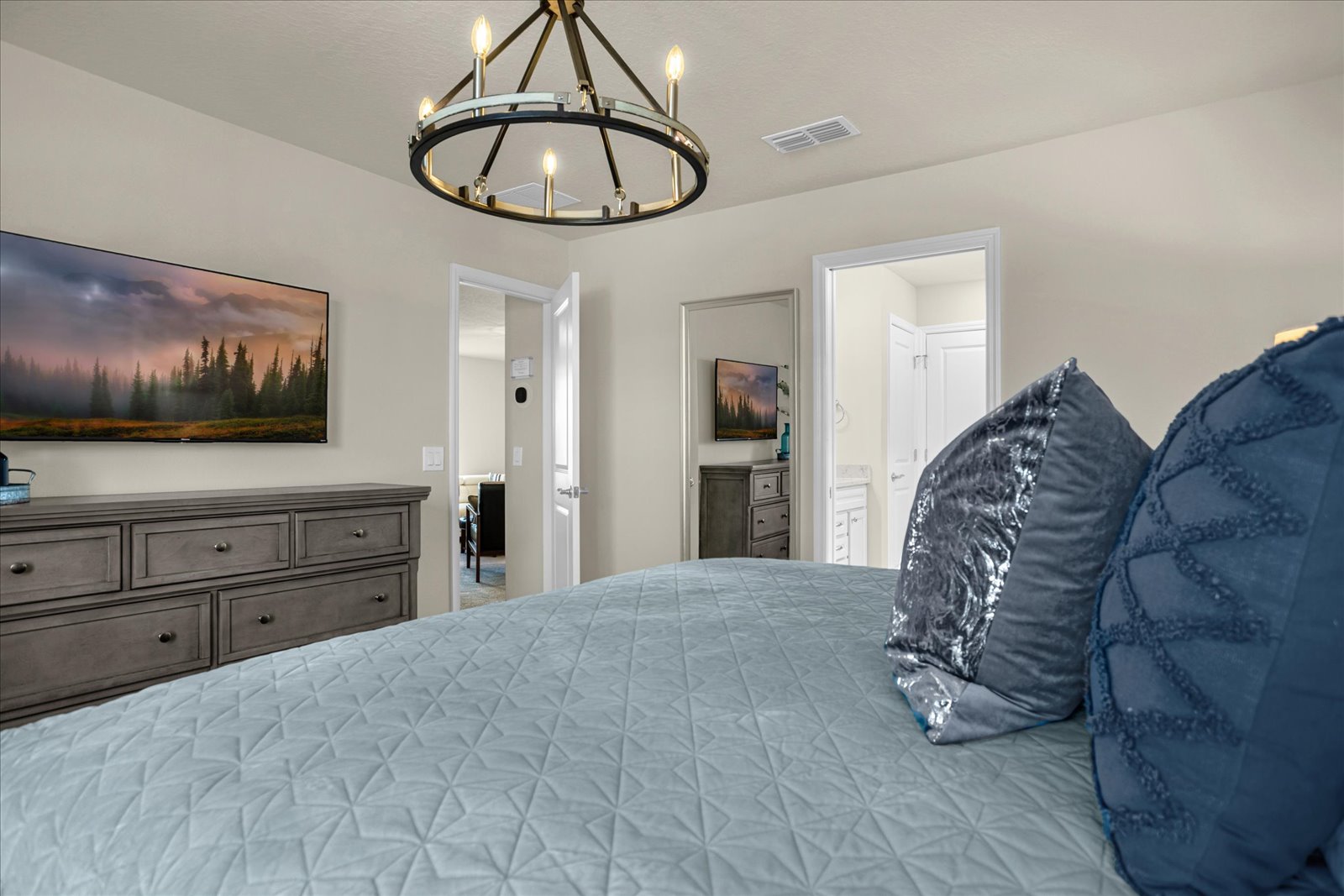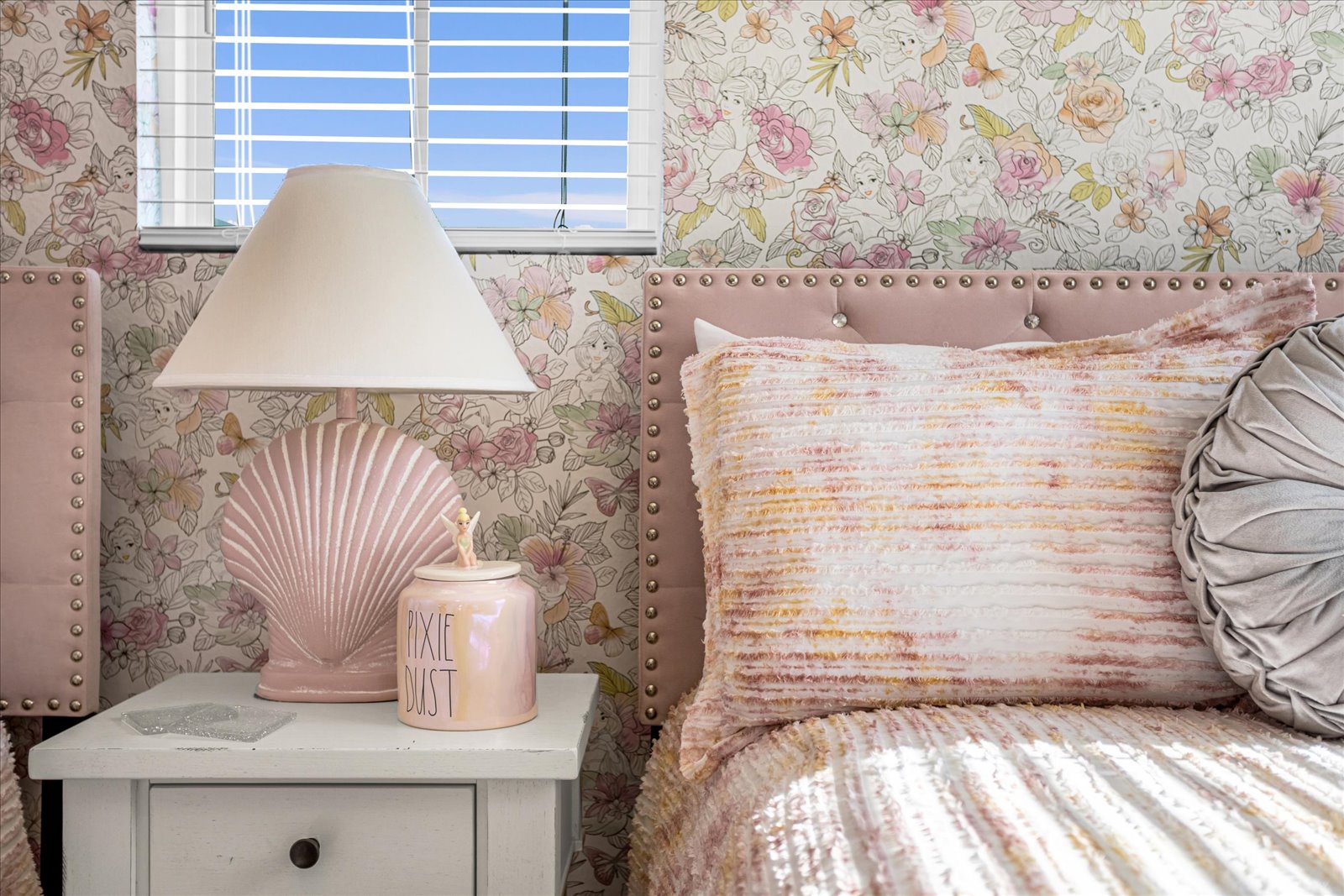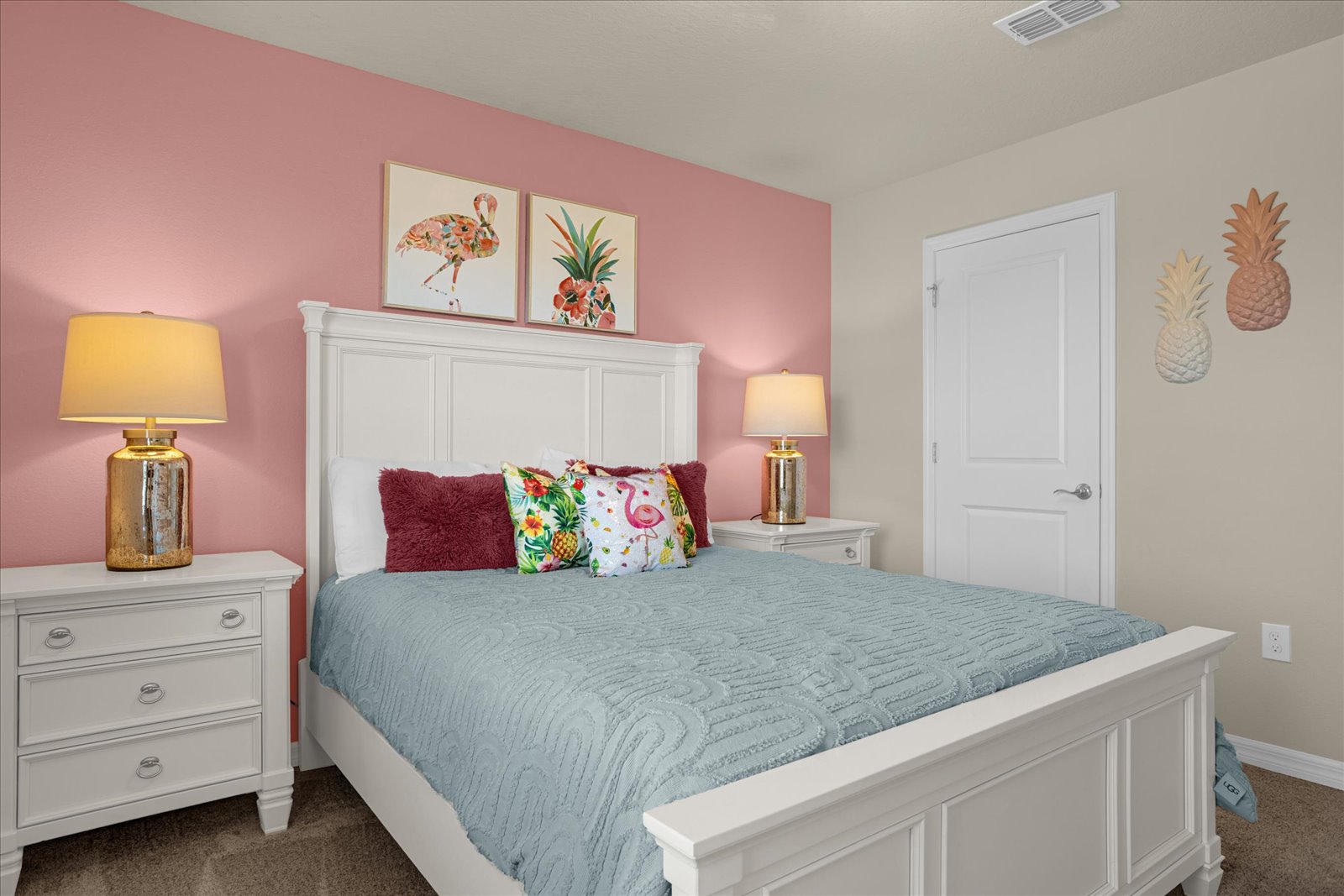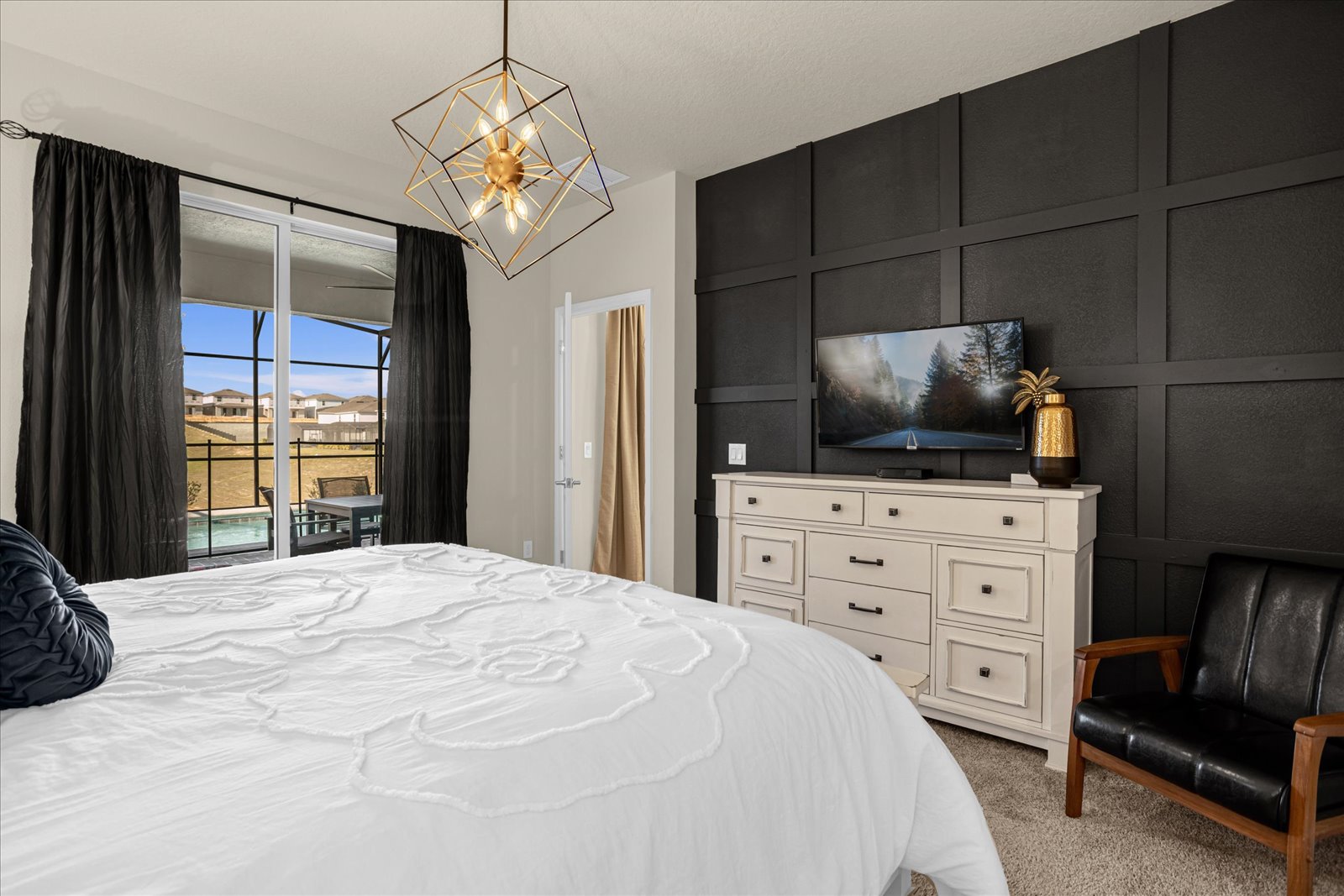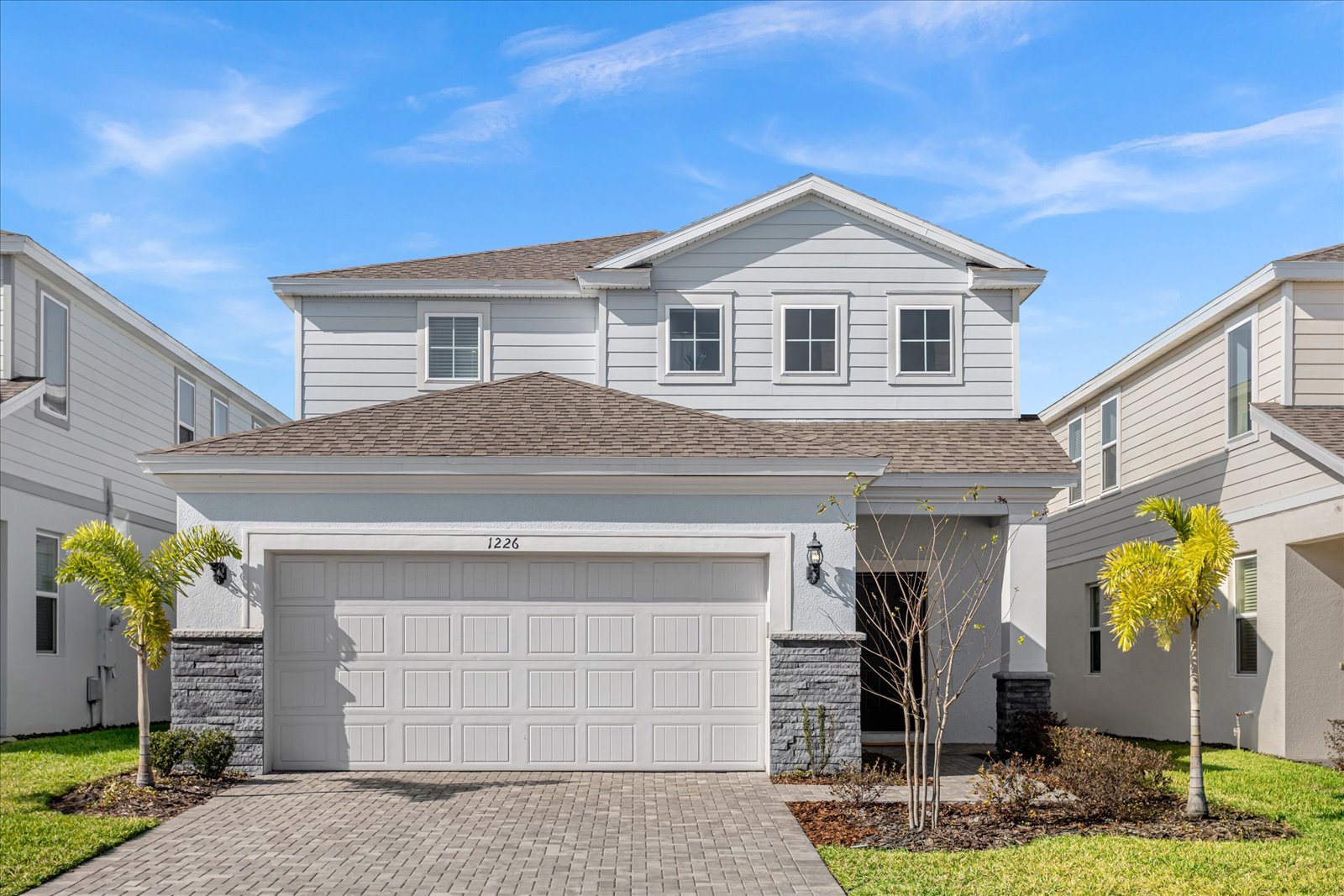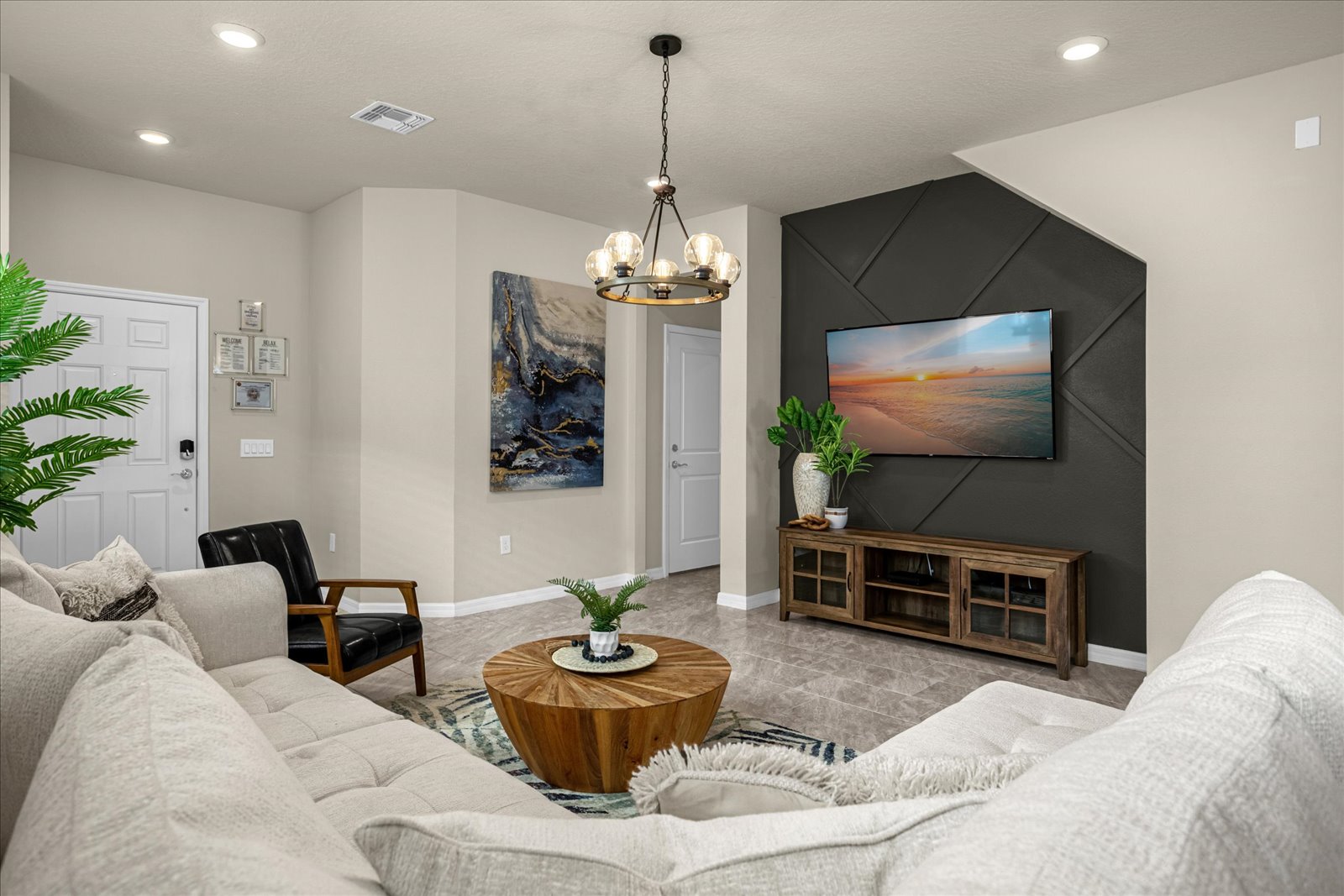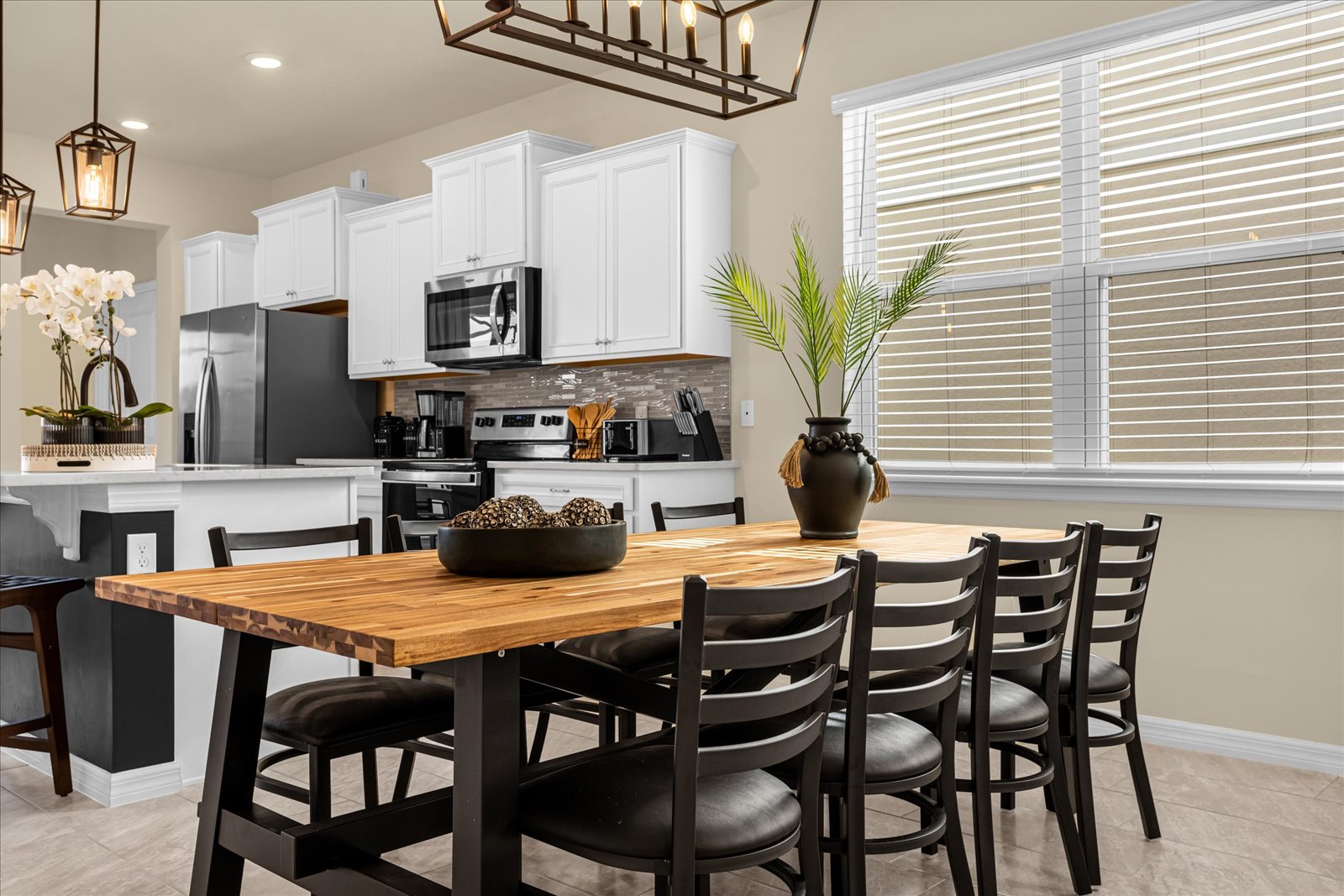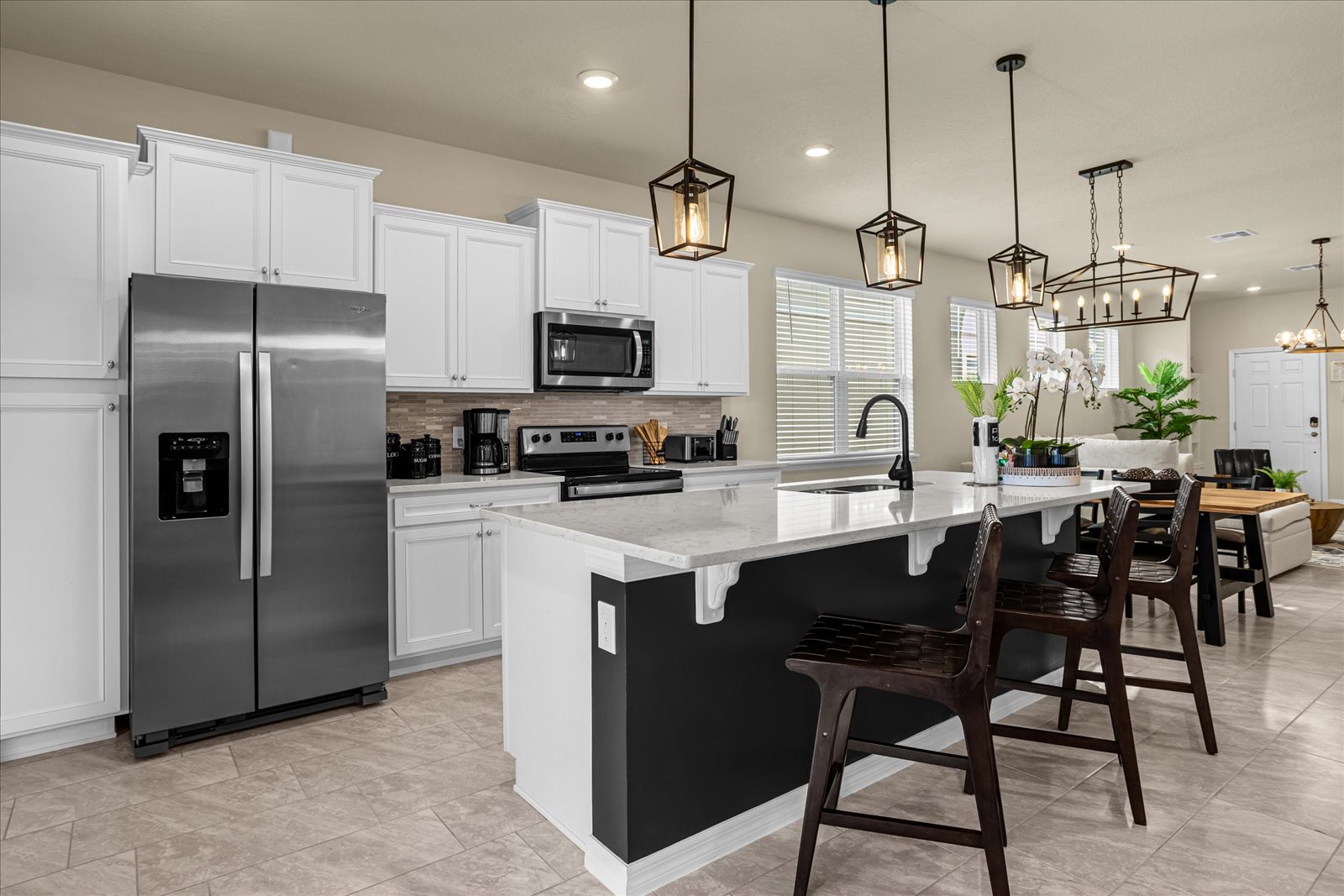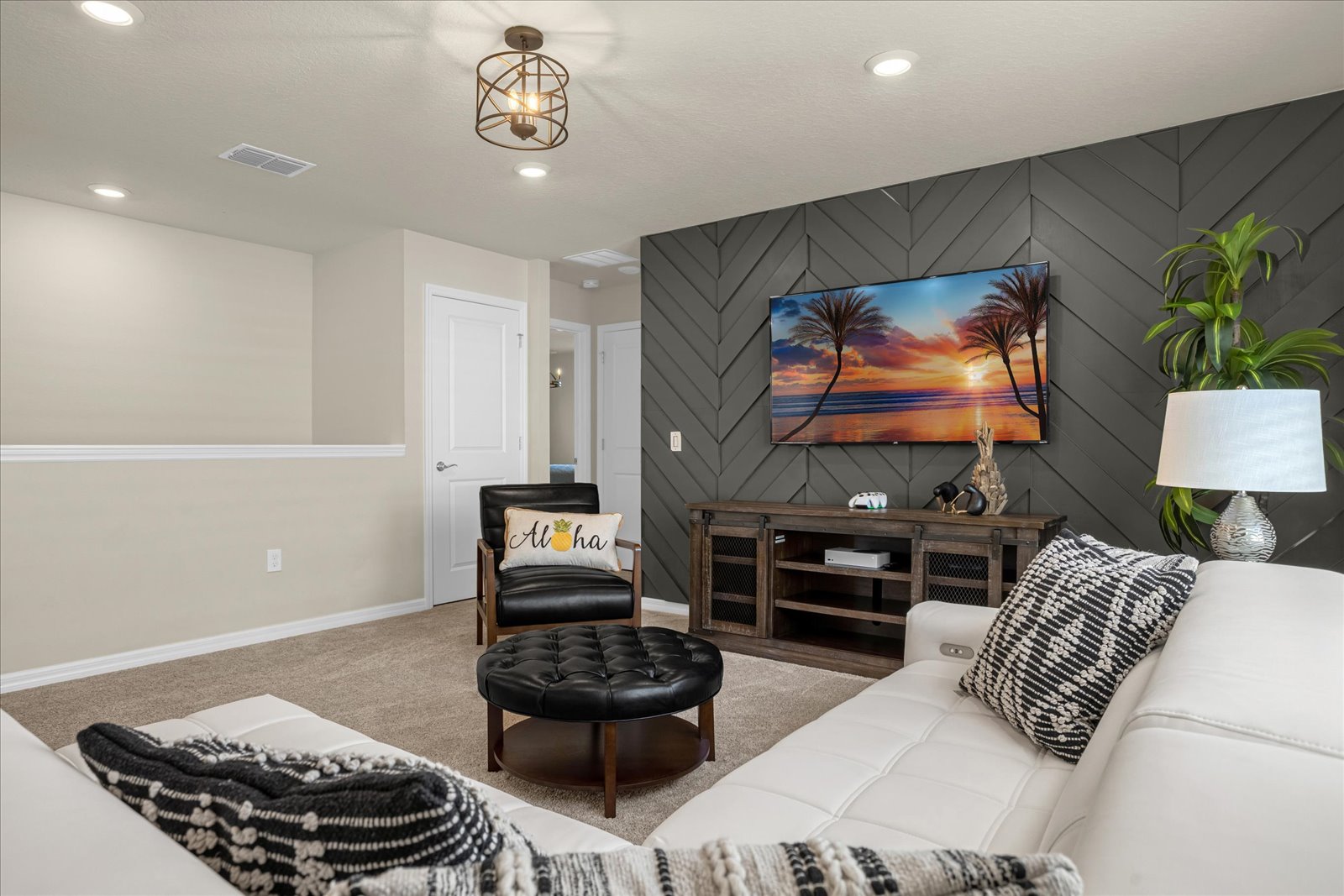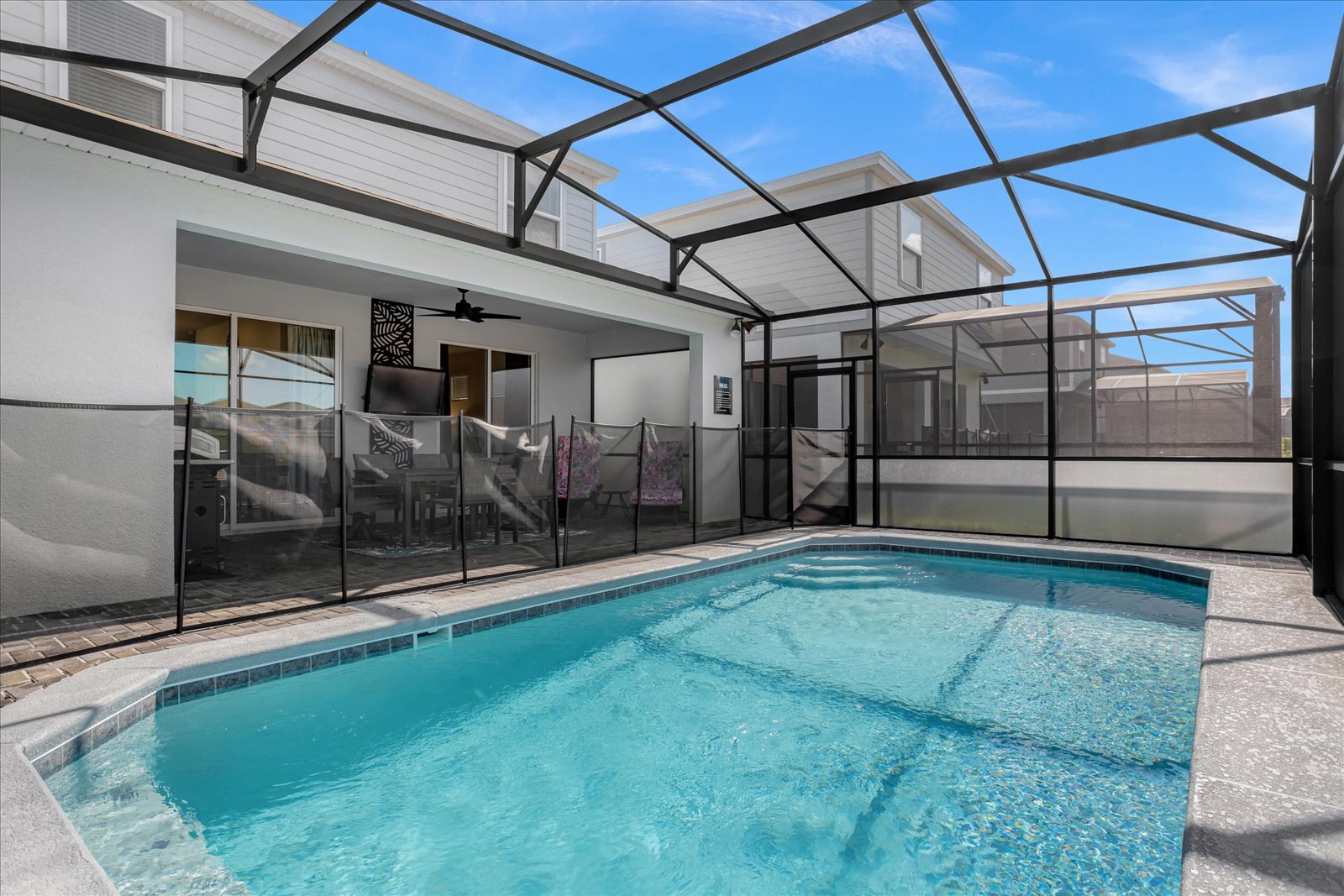 The first-floor primary suite offers a king bed with a luxurious ensuite - ideal for those who are seeking more privacy from the rest of your party or those who need to avoid stairs.
A secondary primary suite is located on the second level, also with a king-sized bed and luxury level ensuite. The third bedroom has a queen-sized bed that has an attached ensuite with a walk-in shower. The fourth bedroom has two twin beds with an attached ensuite that has a shower/tub combo.
The last bedroom has two full sized beds with private access to an attached bathroom. Some of the many amenities you will have access to during your stay within the community include a resort-style pool with water slides, a lazy river, a clubhouse with a firepit, sports courts, and a complimentary arcade. Imagine how amazing your vacation will be for the whole family as you vacation at Aloha Oasis in the luxurious and exclusive Windsor Island Resort!
THIS HOUSE IS SELF-CATERING. Please stop by your nearest supermarket to purchase personal toiletries and desired meals. Delivery Services Welcome!
You may send packages to the home during your stay. They will be left on the doorstep. If the online seller uses USPS, it will not get delivered as the Post Office does not recognize vacation homes as regular addresses and the package will be returned to the sender. UPS, DHL, and FEDEX will leave it at the doorstep. We are not responsible for missing delivery or returned packages.
As per Florida law, we are not allowed to leave open food in the refrigerators or kitchen closets, hence, all food items will be removed after the guest checks out and no supply of items such as condiments, coffee powder, salt & pepper will be provided prior to check-in.
Daily housekeeping service is not provided in the rental rate. Before check-in, the unit will be thoroughly cleaned and inspected by a professional cleaning company. Clean sheets and towels will be available in the unit. Mid-Stay cleans are available for a charge and are available upon request.
Please note the pool heater works thru HEAT EXCHANGE and might not function with cold weather temperatures. Pool heat is an optional amenity that's offered to most of the properties If it is out of the promotional timeframe, it can be added to your reservation at a nightly rate of $30 USD with a minimum of 4 consecutive days. Once pool heat is requested and paid for by the guest, it will be turned on and set to 80ºF - 85ºF. Be aware that pool heat service paid after 4 PM will be turned on the following day and that the pool may take 24 hours to reach its set temperature. No refunds will be given due to incremental weather.
Our pool heater pumps have a safety system that prevents overheating of the element when the pump is working overtime in cold weather conditions. This way causes a temporary shut off services automatically until the pump can regain its functionality efficiently. (This is optional and may not be available at times.)
Trash removal is 7 days a week. You must use 13-gallon garbage bags and place the garbage outside in the container before 7:00am daily. No need to roll the dumpster to the street, leave in place. No loose trash will be collected. Cardboard must be broken down and placed on the side of the container. Trash may not exceed daily limits of the container.
Windsor Island Resort allows a three-car maximum per a 5-bedroom home.
The third car must be parked parallel to the driveway, not blocking the sidewalk. Absolutely no parking on the grass at anytime. *We are not responsible for any tickets issued.
Our Rental Agreement is for the exclusive use of the Unit by Registered Guests of 1226 Aloha Blvd Only, and the Unit may not be sublet or assigned to any third party without the express written approval of ALOHA OASIS, LLC. This Agreement is governed by and is enforceable under the laws of the State of Florida and for any action, venue is proper in the courts of Polk County, Florida.